Its moderate climate together with the hospitable nature of its people makes Addis Ababa the optimal preference of most people.
Addis is not only loved by its residents. Ambassadors, diplomats and diasporas consider the capital as their second home. Serbian Ambassador to Ethiopia Aleksandar Ristic is one of them in this regard, says the article Everyine loves Addis published on 31 July 2019 in The Ethiopian Herald.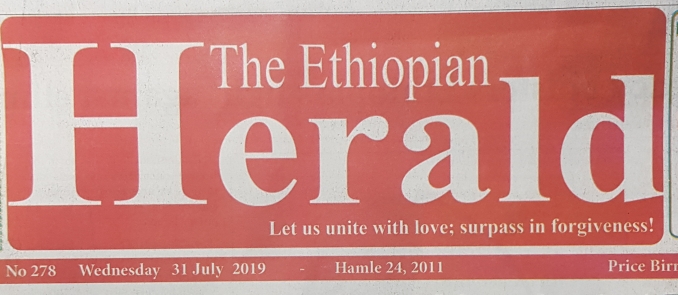 Ambassador Aleksandar Ristic was stationed in Ethiopia from 2006 to 2010. And now, he has returned back to a city he loves most as Ambassador of Serbia to Ethiopia. "Addis Ababa is a place of my best memories, where I learned a lot, made many friends, and enjoyed living in Kazanchis".
Asked what common features he has observed between Belgrade and Addis, Ambassador Ristic said said that the two capitals have special ties. As part of this strong attachment a street is named in Belgrade after the great athelete and Olumoic Champion Abebe Bikila. What is more, Belgrade adnd Addis are vibrant and hospitable, diverse and rich in culture, history and gastronomy.